Friday, October 6th
7PM
One World West
Asheville, NC
$20 Tickets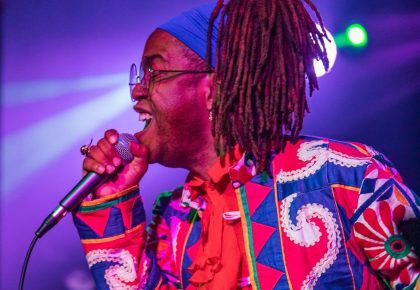 Band Spotlight: Alien Music Club Featuring Reggie Headen
Alien Music Club and Reggie Headen will be making us move and groove to their Doors tribute show. Alien Music Club is an eclectic blend of music from rock to jazz to funk. And our host, One World Brewing, says about Reggie, "He can be heard singing anything from Aretha Franklin to Jefferson Airplane. The power and panache of his live performances are ones for the history books. Headen beguiles and astounds. A fearless performer and heartfelt old soul vocalist."
Dogwood Alliance
We unite with the forests and people of the Southern US. Together we fight against forest destruction and community injustice. We stand up to big business, support families, and protect Southern forests.
Forests, clean air, clean water, and storm protection are vital. We need them for thriving communities and economies. We connect the dots between forests, climate, and community justice.
Stopping threats isn't enough. Let's build a future that values wild forests, healthy communities, and human life over corporate profits.
This year, Woods & Wilds is at One World Brewing West. Don't miss out. Get your tickets today!
Make sure all your friends know about this amazing, magical event by spreading the word on Facebook!
Show your support for the forests of the South by making a gift today!